Isn't this just the coolest patio furniture you've ever seen?
Those wine glass are more like wine goblets fit for a king (or queen)!
And where can I get that flatware from?
It's so chic and Modern. Don't you just love it?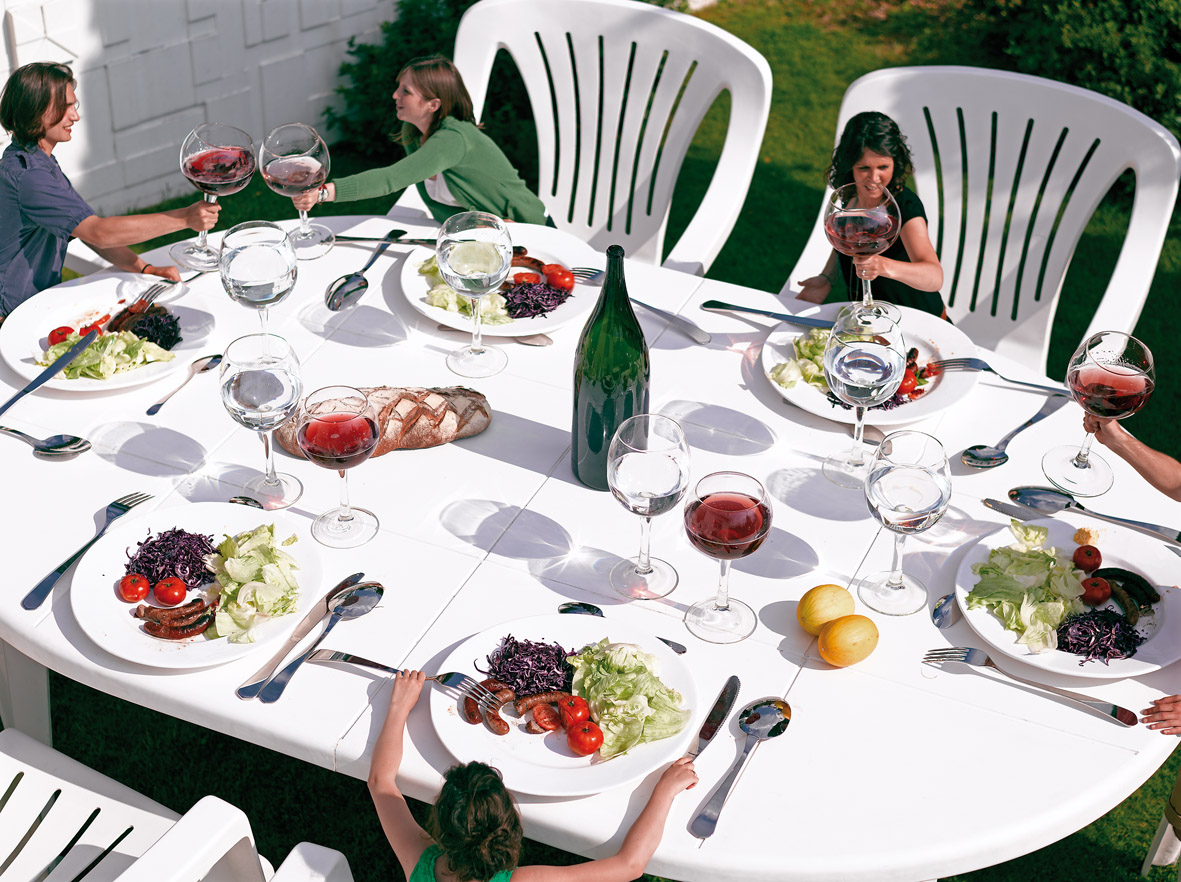 Images via Juxtapoz
Just kidding…
We brought you the incredible shrinking home…
Now we bring you over-sized ordinary objects!
You're probably wondering what's going on in this picture?
This isn't actual patio furniture by any means. This is the exhibition entitled Excès, by Lilian Bourgeat.
This type of art is considered hyper realism, which is a genre of painting and/or sculpture trying to simulate a high resolution photograph.
His concept was to take things we see everyday and make it bigger. It's that element of the unexpected that makes this such a successful concept.
And the execution is quite masterful as well.
Check out these images: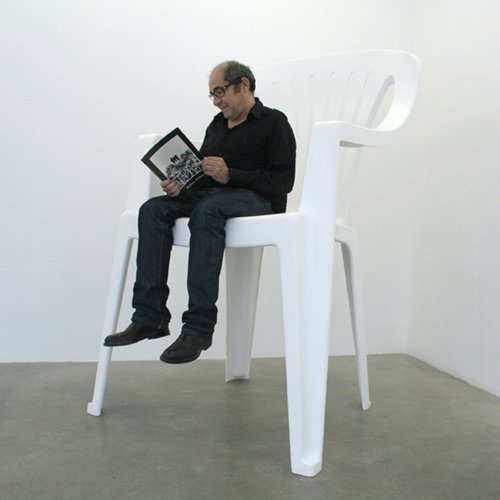 This really puts into perspective how gigantic that patio set really is. This is like Jack and the Bean Stalk kind of stuff (minus the angry ogre).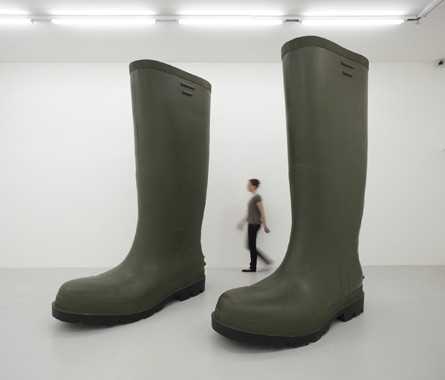 Those boots are so realistic, it makes everything else around it look fake!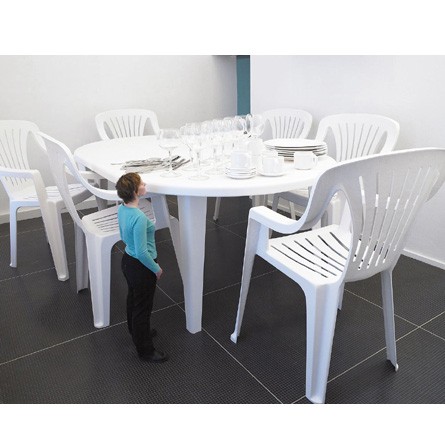 For more photos of this interesting exhibit check out Juxtapoz!