Depending on where you live and the housing markets, it may not be a good time to move. But that doesn't mean you can't get closer to having a home you truly love.
Home remodeling is gaining popularity according to the Star Tribune.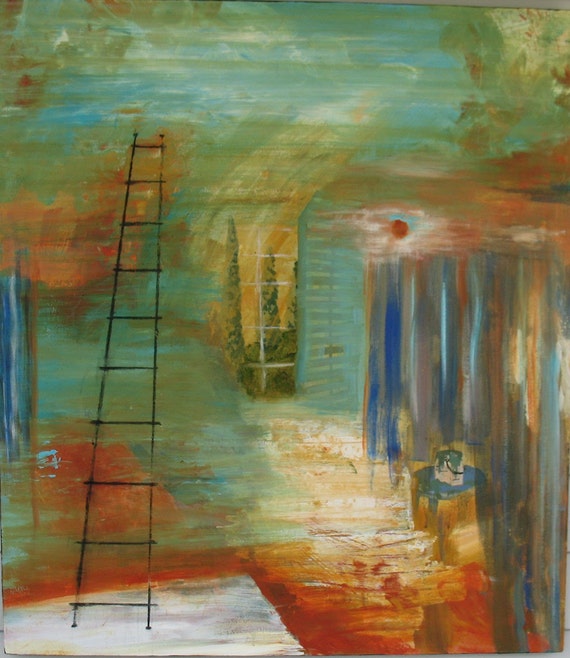 Paintings by Kate Ladd on Etsy
Reallocating your current square footage space could be more cost effective than trying to add more space by building an addition.
Architect Chris Doehrmann advises, "The biggest way to save money is to use space you already have in a different way."
He also knows how a poorly planned renovation can end up going wrong, if the new structure doesn't match the existing framework or doesn't blend well with other homes on the same street.
He calls these "under-achieving renovations" and is doing a seminar about them at the Home and Landscape Expo at the Minneapolis Metrodome running throughout the spring. "One bungalow with a second-story addition looks like one house ate the other house."
Many of today's remodeling projects reflect current design trends, such as open floor plans and larger, centrally located kitchens designed to be the hub of activity. People are also requesting a seamless transition between the old and the new.
"In the past, when you did an addition, it was obvious," he said. "Now when we're done, it flows and it looks like one house."
Architect Chris Doehrmann and Lynn Underwood of the Star Tribune. Read full article
If you're wishing for a change but a new home or apartment is nowhere near your radar, consider what you can do to keep your current home updated. Not only will it improve your time in it, but it'll help keep it's resale value up. Chris says it well: "Someone else coming in doesn't want to buy your mistakes."